Overview
This is a walk-through introduction of the Settings Workspace in the CIMcloud platform Worker Portal.
Video Overview
Major Areas of the Settings Workspace
The following is a screenshot of the navigation in the Settings Workspace.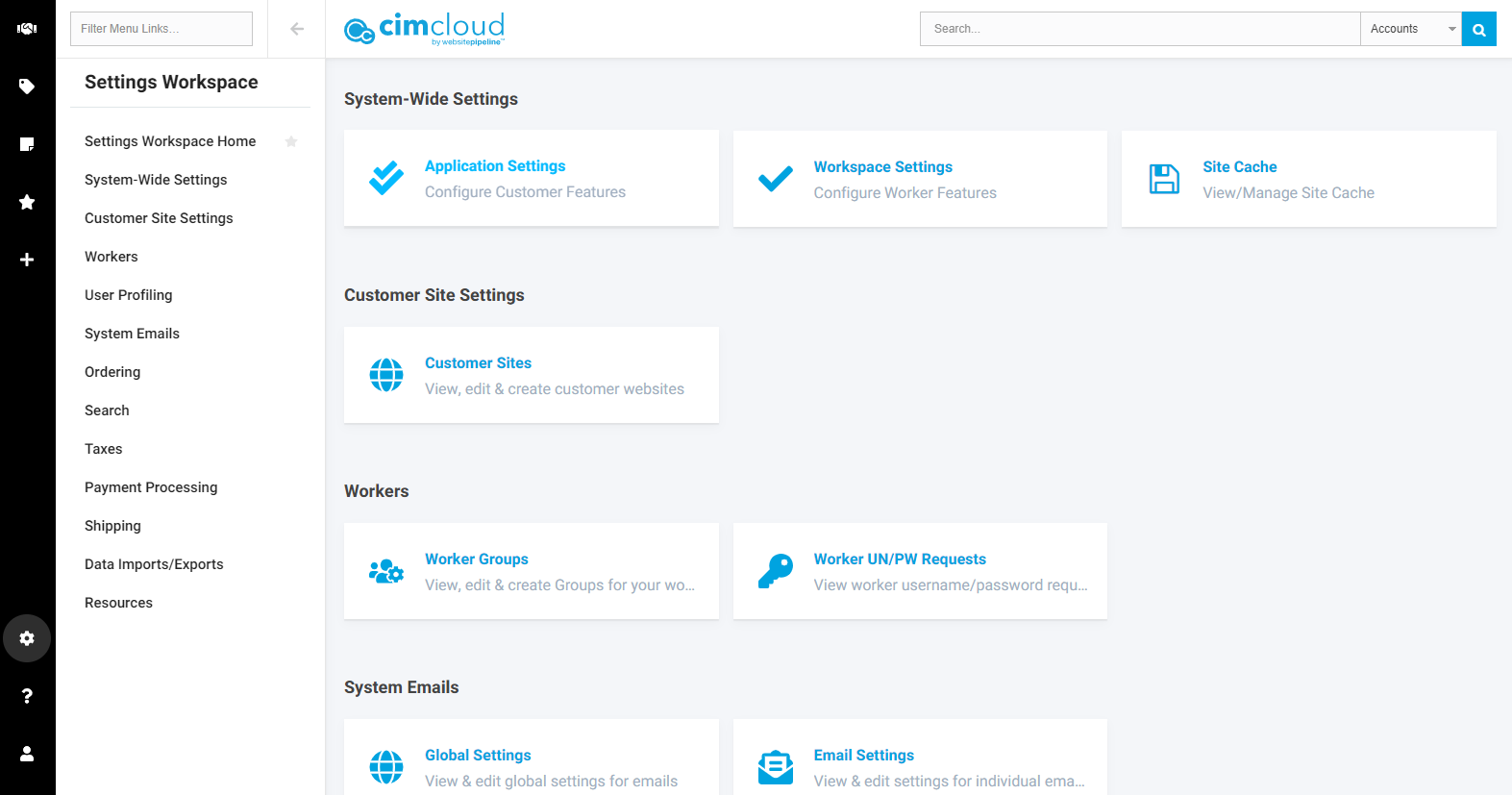 The following major areas are included in the base Settings Workspace:
Settings Workspace Home
Customer Site Settings
Data Imports/Exports
Geo Locations
Ordering
Payment Processing
Renumbering
Resources
Search
Shipping
System Emails
System-Wide Settings
Taxes
User Profiling
Workers
Note: Some optional add-on bundles add additional navigation links and/or sections in the Settings Workspace.