Overview
Released in version 3.4.0, this option within Customer Site Settings allows the Site Operator to display a Maintenance Page on your production site front.  Once on, any user on your production site front will be forwarded to the Maintenance Page on the next page load.  Any active carts/sessions will be retained.
Your workers can continue to access the worker portal, and your staging site will not display the Maintenance page as well.  This allows your team to test out functionality, such as turning on/off features in Application Settings, without impacting your live customers.  It will also be used during our Live Version Update process.
Turning On/Off Maintenance Mode
Steps:
Login to your worker portal
Head to Customer Site Settings
Click "Edit" on the site you'd like to turn this on for
Switch "Turn on maintenance mode?" to "Yes"
Modify any Display Settings/Toggle the Passcode option
Submit at the bottom of the page

Maintenance Page Display Settings
The below items can be set to modify the display of the maintenance page:
Logo/Image to Display
Maintenance Message
Contact Email
If one of the Display Settings is not populated, then it won't display for the end user once maintenance mode is turned on.
If you would like to customize any of these items, please submit a ticket to Extranet with your request.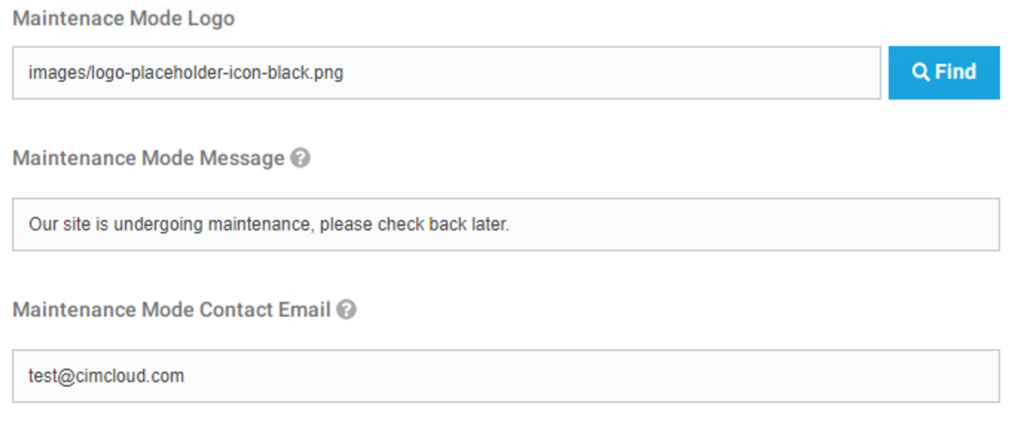 Bypass Options
To provide a way to bypass the maintenance page, we have added the ability to input a passcode.  Once entered on the maintenance page, the user will be able to view the site front as a regular user.  The passcode value is entered in the same Maintenance Mode section within your Customer Site Settings.

Multiple Sites Support
Maintenance mode is toggled on a site-by-site basis.  If you have multiple sites under the Customer Sites Settings page in your worker portal, and would like to turn this option on for all sites, you will need to run through each site to toggle it on.  Currently, there is not a section in the worker portal to toggle maintenance mode on for all customer sites.