Overview
This feature allows you to segregate the display of warehouses for users who see inventory by warehouse displays. This includes both Show Inventory for Single Warehouse with Selector to Change and Show Inventory Levels By Warehouse. These feature are part of the Advanced Product Inventory Tools [T] bundle. This feature only impacts the display of what warehouses are shown to each user and does not impact the overall inventory level display for the product. If a warehouse is active but is not displayed to a user because of tis feature, the user will not see the warehouse or the inventory for that warehouse but the total inventory for the product will still have the particular warehouse included. 
A general discussion of how data rights/ data sets work and are applied can be found here – Data Rights
What an Customer Site (End User) Sees
The overall warehouse display for the two features Show Inventory for Single Warehouse with Selector to Change and Show Inventory Levels By Warehouse does not change. This feature can just alter what warehouses display to a particular user.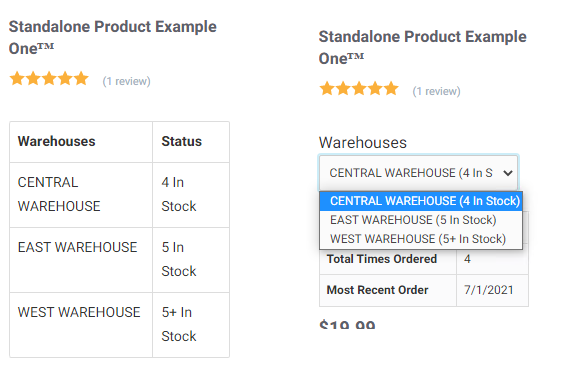 What a CRM Worker Sees
CRM workers do not see anything beyond the warehouses available when impersonating a user.
What an Admin User Sees
Two features are available for this functionality. One is an application feature and controls if data sets/data rights are applied to the user on the customer site and the other is a worker feature that controls if the fields are available in the worker portal on the warehouse record and the data right record for datasets to warehouses.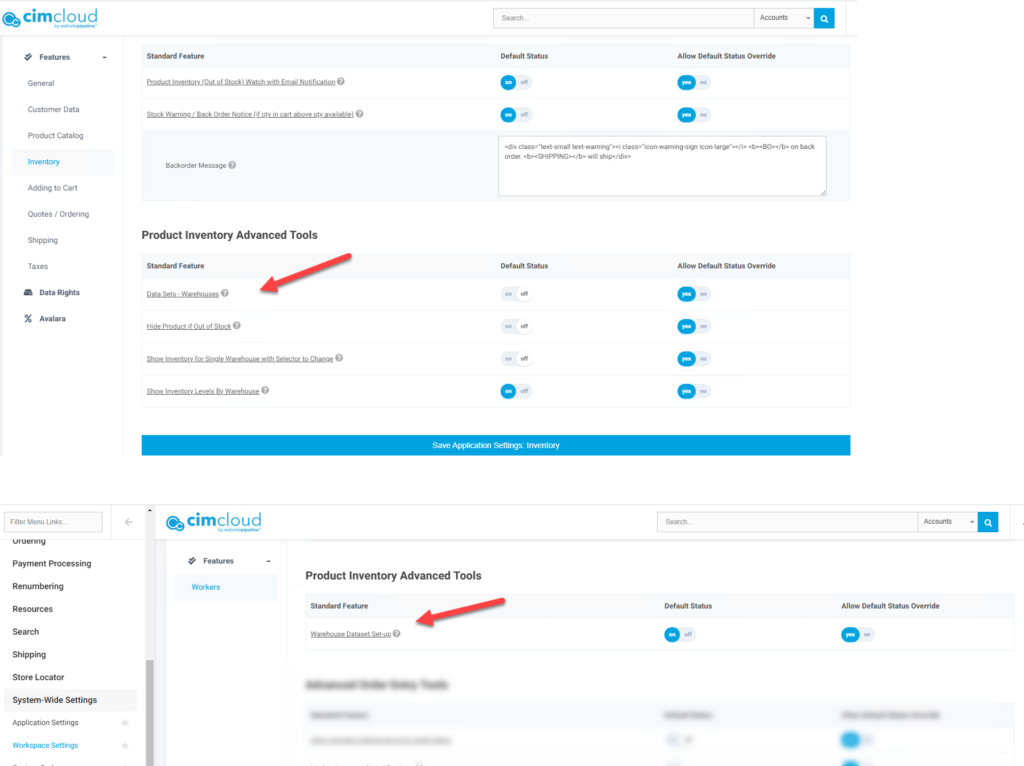 To add a warehouse to a dataset / data right the warehouse can be added to a data right or a dataset/data right can be added to a warehouse.
To apply a warehouse to a data right you can navigate to Data Rights (Settings Workspace > User Profiling > Data Rights). Select Edit next to the desired Data Right and select the warehouse(s) you want to apply to the data right. Save the data right.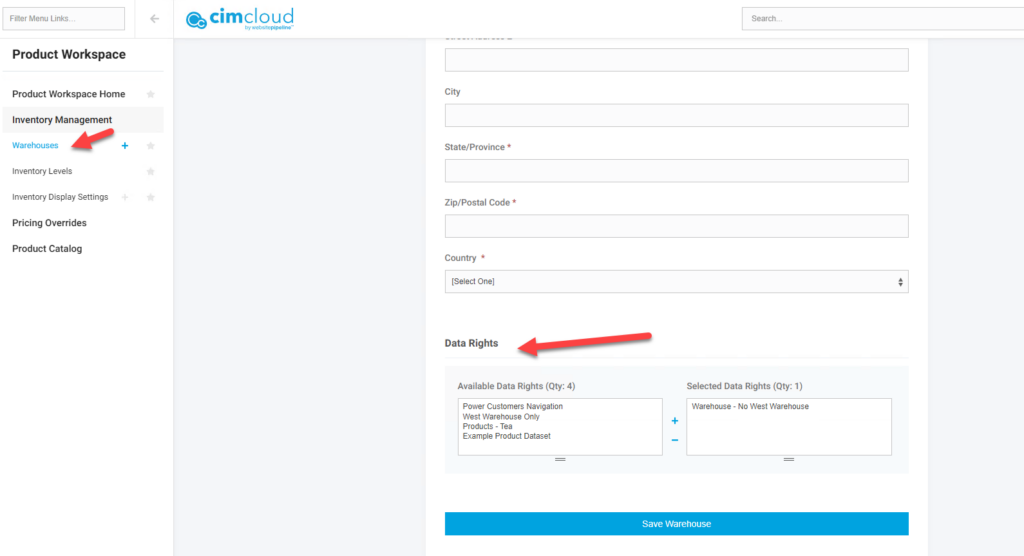 To apply a data right to a warehouse navigate to Warehouses (Product Workspace > Inventory Management > Warehouses). Select Edit on the desired warehouse and apply the desired data right(s) to the warehouse. Click Save on the warehouse.