Overview:
Workers can place orders on behalf of any Account and Contact they are authorized to access.  To do so, the worker needs to navigate to:
CRM Workspace → Orders and Shipments → Place an Order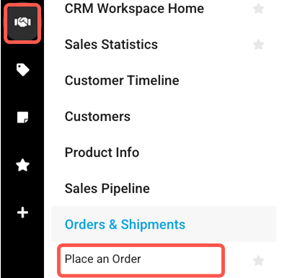 Note: In CRM Lite, Workers can create quotes and orders having the Account / Contact standard pricing. The Worker cannot change the pricing on the platform. That capability is a feature of CRM Standard.

Step-by-Step Process:
The workflow for placing orders mirrors the workflow for creating quotes until the final step in the process.  The Worker selects Place Order instead of Archive Quote.
Impersonate (login as) an Account and Contact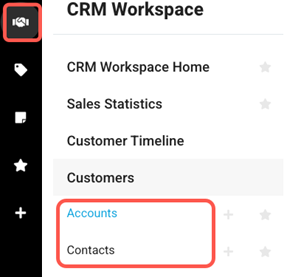 Workers can login to the ecommerce site front with the credentials of an Account or of a Contact.  Use the Accounts or Contacts link from the Customers menu in the CRM Workspace to access this function.
This is accomplished by using the Impersonate links, since all passwords on the platform are encrypted.  Workers are able to login as a user on an account they are authorized to access while their Worker login remains active in the original browser tab.
Workers can use this capability to facilitate remote connections for training and support tasks.  The site will display exactly as if the customer is logged in.  The risk of Inadvertently exposing sensitive data from the Workspace is removed.

When the Impersonate link for the Accounts task is used, the Worker will be logged in to the account as the House contact.  When the Impersonate link on the Contacts task is used, the Worker will login as the selected Contact on the account.
The worker can create orders on behalf of the Account / Contact using this function; however, using the Place an Order link is faster if creating an order is the only task to accomplish.
A modal with information about the "child" login displays at the bottom of the page.  Using the Leave Impersonation link, or logging out using the menu option, will terminate the customer session while leaving the original Worker tab active.

Results:
An order is placed on behalf of an Account or Contact.