Design settings can be found by navigating to the customer sites manage page in the settings workspace under the customer site settings menu item. Then select the edit link on the site you want to change the design settings for. Once the settings page loads select the design tab on the left.

The Design Settings page gives you control of the look and feel of your B2B portal. Here you can set your favicon, logo, font, and color scheme. While changing the various color settings you will notice the preview on the right hand side of the page highlights the impacted section. It is important to note that the color setting changes are live once saved and that there is an undo button to allow you to go back to the default.
At the top of the page you will find your site's global images section. The first setting is for your site's default print logo. This is used when printing quotes and order confirmations. The next three options are for your site's favicon. The default favicon, favicon.ico, has a recommended size of 32×32. The small favicon, favicon-16×16.png, is the modern equivalent of the original ICO format. The large favicon, favicon-32×32.png, is mainly used for the Safari browser.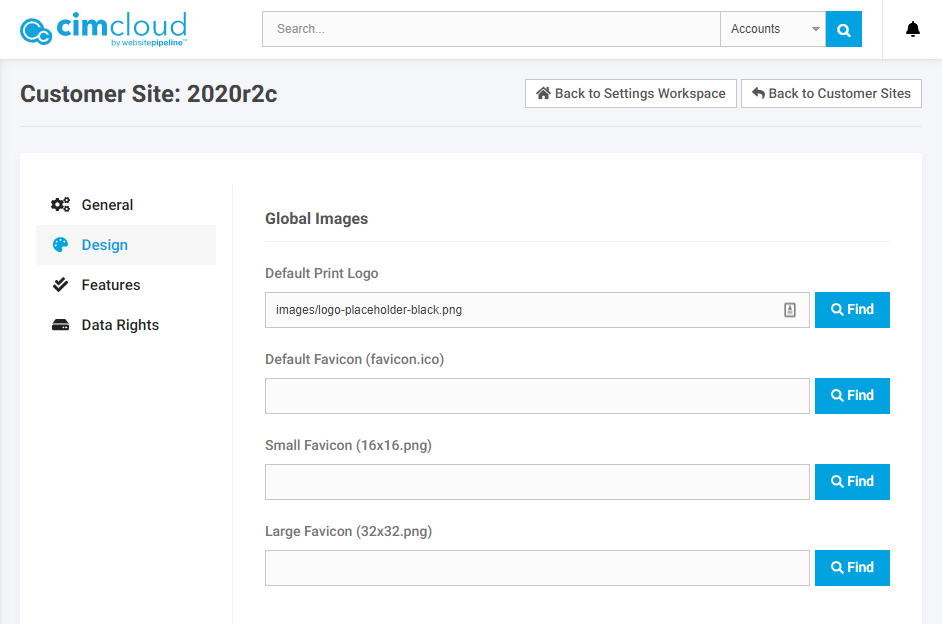 The next section has the setting for your site's font stack, example format 'Open+Sans:400,500,700'.

The following section contains your site's dashboard logo settings. There are options for the login page's logo, the header logo for desktop, and the header logo for mobile. 

Next you will find the color settings. This section has a preview to the right hand side of the options to give you a clear visual of what you will be changing. Here you will find color setting for your site's accent, body text, heading text, menu drawer background, menu drawer text, top bar background, top bar text, toolbar background, toolbar icons, link text, link text (hover), button background, button background(hover), button text, and button text (hover).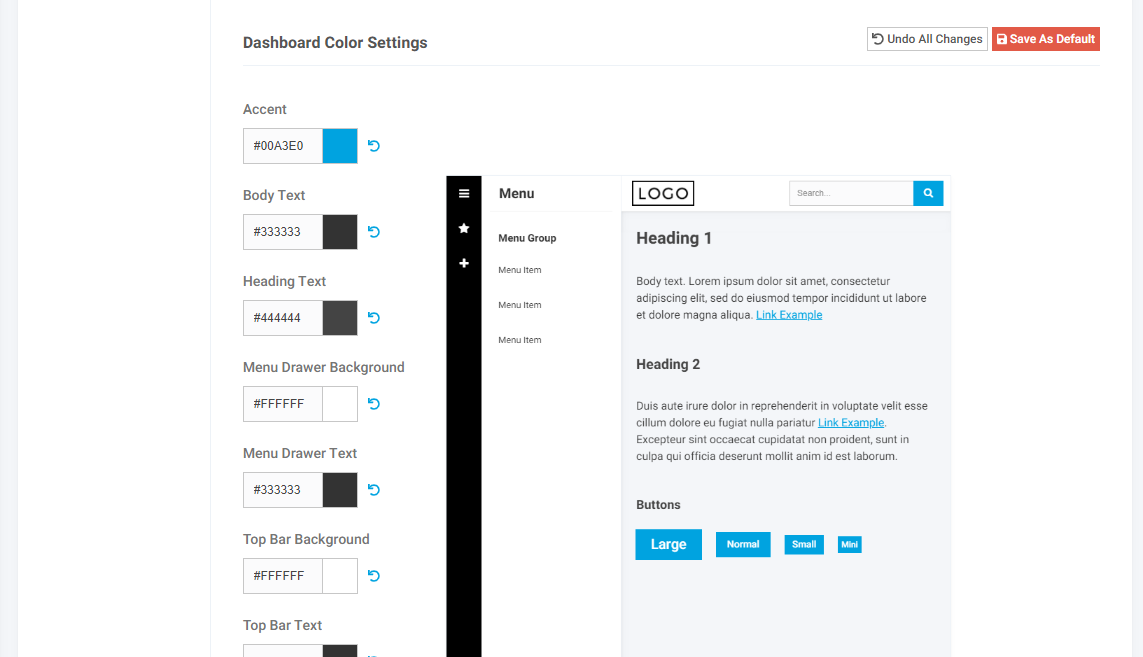 Related Sources: