Introduction
A Public Store allows anonymous user to browse and search your online product catalog, see public prices, add products to a shopping cart, and checkout / place orders.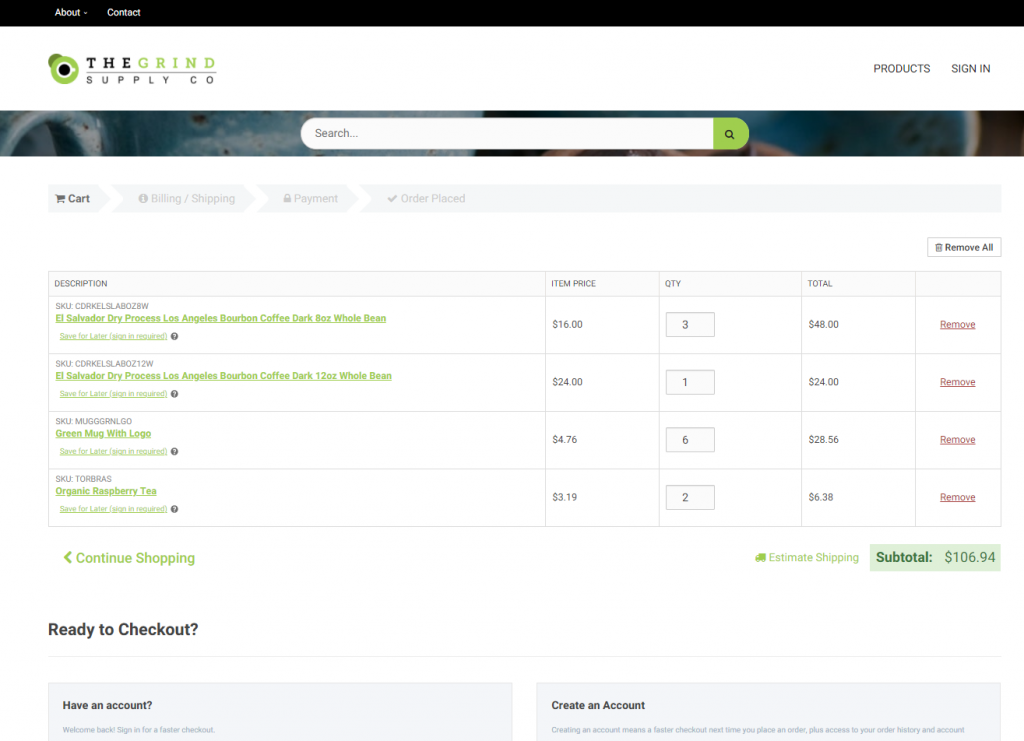 Overview
A Public Store is just a traditional "Retail Ecommerce Site" or "Shopping Cart Site".  It describes a CIMcloud customer site that:
Is public-facing, allowing anonymous users to

Access your products / product catalog, including default/public pricing
Add products to a shopping cart
Check out and place an order

May serve as your corporate website
Is largely focused on the presentation of the product catalog & shopping experience

It typically includes a keyword search, featured products, product categories, etc
It can show inventory availability (inventory bundle is required)

Has a shopping cart and checkout process that

Allows returning customers to login and checkout (with their saved data)
Allows new customers to create accounts and checkout
May allow new customers to check out as a "guest" (meaning they don't set up a username and password)

May contain public-facing content pages (like About Us, Locations, Policies, etc)
May contain a contact us form (that collects, logs, and emails the information submitted)
Has a link for for existing customers to login, where they will see & manage

Their account information (billing, shipping, and login info)
Their orders and shipments
[If B2B] Their invoices, payments, and credits
Video Overview
This is a demo-style video walkthrough of a public-facing web store / ecommerce site built on the CIMcloud platform.