Overview
The Abandoned Order / Cart Email functionality can be leveraged to send system emails to specific users when a shopping cart is full but the order is not complete. This reminds customers of orders that they didn't quite complete, and probes them to reach out to someone on your team if the lack of fulfillment was due to any confusion or concerns.
What a Customer Sees
When the system email is sent to the customer, it will also probe them to come back into the website and complete their order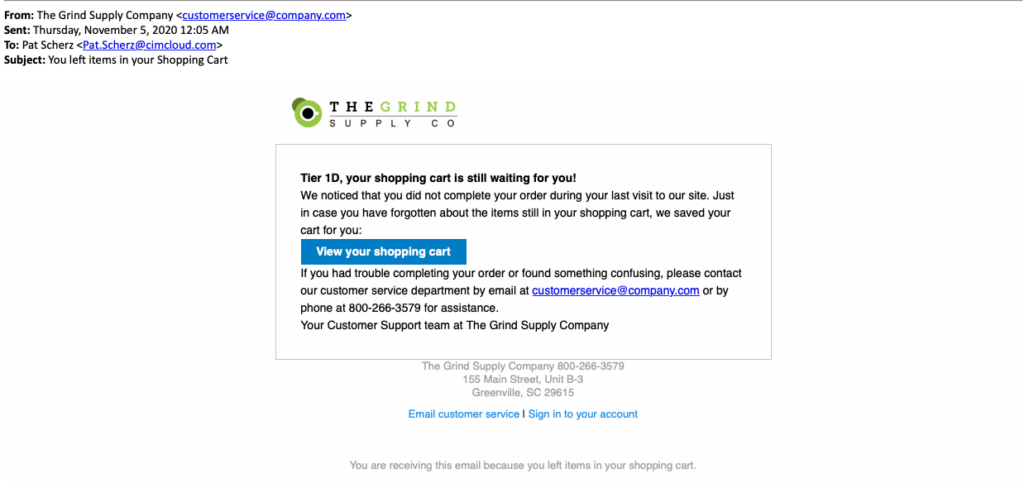 What a CRM Worker Sees
Workers will have visibility into all abandon carts through the worker portal. Workers can get to the abandon cart report by going to CRM workspace > Customer Timeline > Abandoned Carts.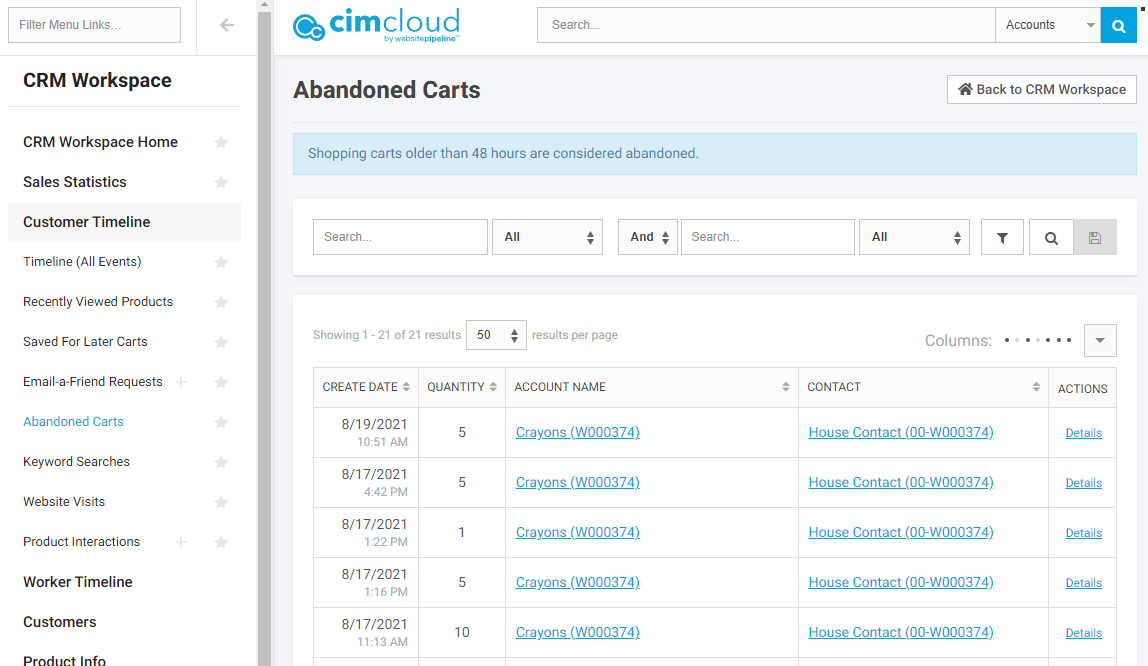 How it Works
Basics
Abandon cart email is sent to customer 2 days after order is created if the order is not completed
Abandon cart emails are NOT sent for quotes
An order, at most, will only have 1 abandon cart email
If an account has multiple users, the abandon cart email will only be sent to the user who initiated the order
Setup
Enabling Feature
A worker can complete the following steps to enable the abandon cart feature.
Navigate to "Settings Workspace" > "System-Wide Settings" > "Application settings"
Click "Features" > "Quote / Ordering" and a list of application settings will display
Scroll down to section "Merchandising Tools"
On feature "Abandoned Order/Cart Email" toggle the default status to "ON"