Overview
The CIMcloud platform allows you to create server-side 301 redirects with the URL Redirects module. The most common reason to create URL Redirects is to ensure links to outdated URLs are redirected to the correct pages. More information on 301 Redirects and how search engines process them can be found at Google Search Central.
Usage
You can find this functionality under the SEO settings heading in the content workspace. By selecting the URL Redirects link you will be take to the URL Redirects management page. Here you can view a list of your URL Redirects.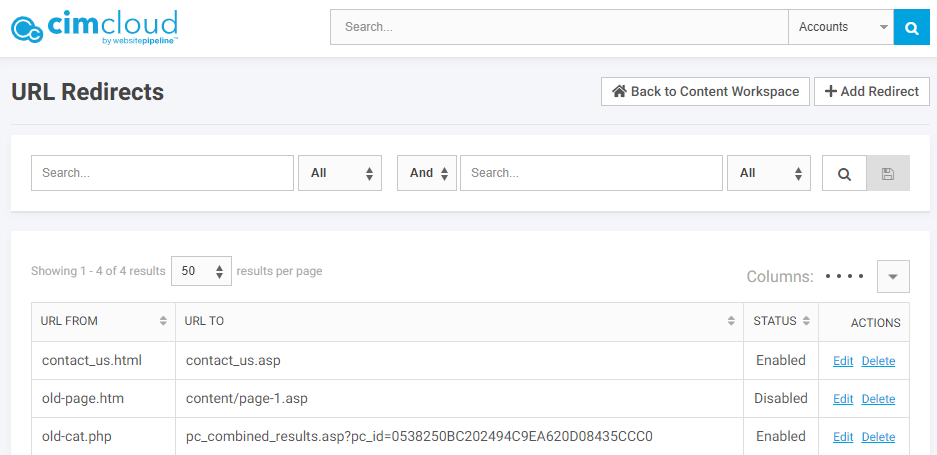 You can add a new redirect by using the + Add Redirect button in the top right of the page. This will take you to the add redirect page.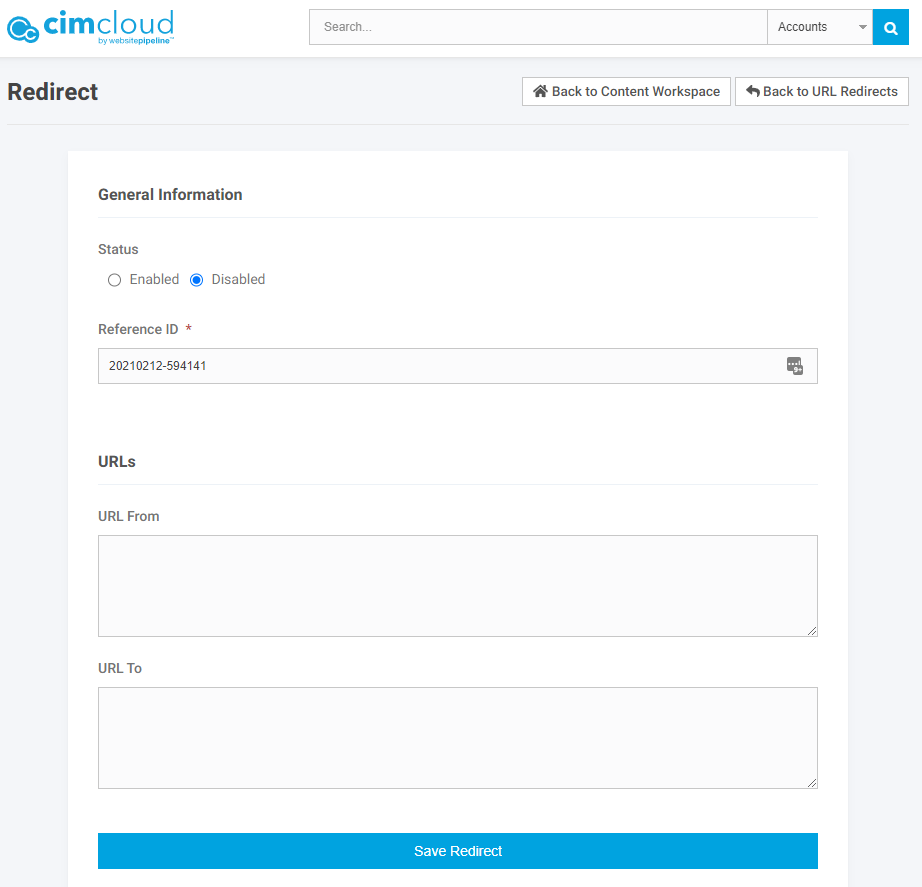 Here you will enter the URL you want the platform to redirect from, URL From, and the URL you want the platform to redirect to, URL To. You only need to use the path portion of the URL (ex: the path of the URL www.cimcloud.com/about/contact_us.asp is about/contact_us.asp –  Learn more about URL structure).
Video Overview