Below are some SEO-related best practices and reference material.
Refer to Moz's hierarchy of SEO Needs for a visual into what matters in order of importance when it comes to SEO page rankings: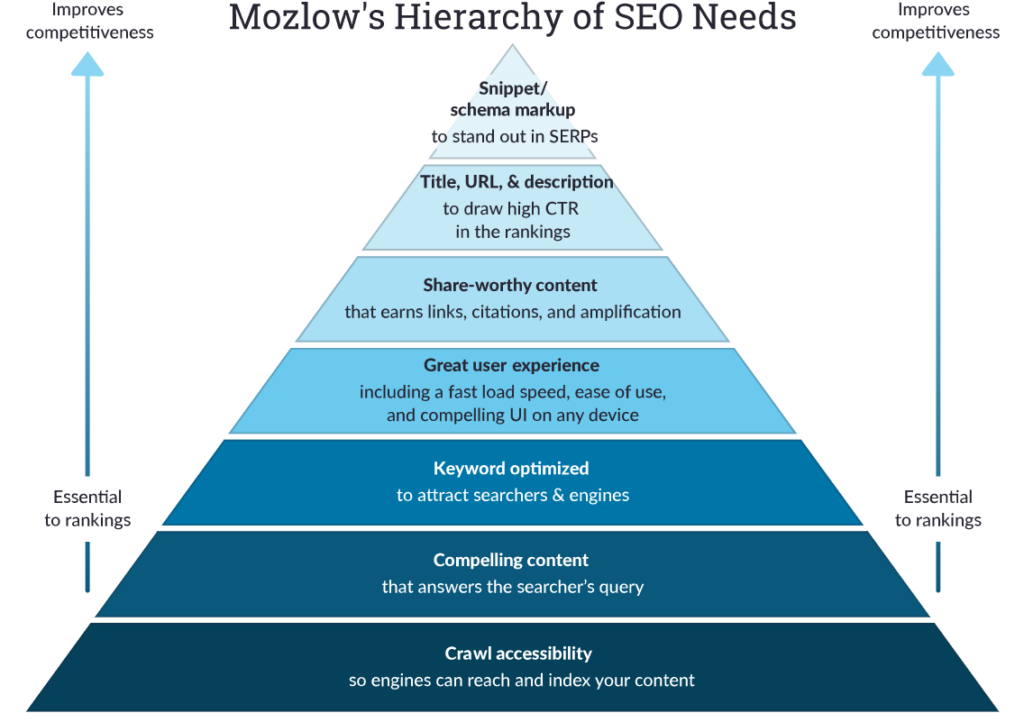 The bottom-most items are essential for page rankings, such as allowing your sites to be crawlable.  If your site cannot be accessed by search engines, then your pages will not show up in the results, or will show up with bad data.  As you move up the chart, you can find items that will make your site stand apart from competitors by having better data/content that can be indexable by search engines.
Breaking down the hierarchy:
Schema Markup Data

This is an HTML standard to find the metadata within a web page, used to populate information like the preview names/images when you search for products on Google
Schema.org has a list of standards when identifying this type of content on their website
Sites like Google's Structured Data Testing Tool allow you to review the schema markup of particular pages used by Google to interpret the content and shows any errors in the data format or content

Note: CIMCloud provides a variety of structured data within our Core product; however, there may be some unidentifiable elements due to new features, or customizations on your site.  If you find poorly structured markup data, please submit a task to Extranet with the link(s) that are providing errors using the tool above for our teams to review

Title tags for all pages should meet the following criteria:

Begin with the target keyphrase followed by the company name (i.e. – Keyphrase | Company Name)
Be unique to each page
Include no more than 55 characters including spaces

Meta descriptions should meet the following criteria:

Include the target keyphrase for the page
Be unique to each page
Include around 120 characters including spaces

Formatting: Check that each page includes headers and subheaders (H1 and H2 tags). H1 tags should include the target keyphrase for the page.
Links: There should be internal links between pages throughout the site. When relevant, these links should include the target keyphrase of the page it's linking to.
Body text should include the target keyphrase where relevant
Calls-to-Action: Pages should have calls-to-action that guide the visitor toward the desired actions.
Images: Images should include alt-tags. These should contain simple descriptions of the image and include a target keyphrase when relevant.