Overview
This article provides an overview of the changes in release 2022.R1.5 (CIMcloud internal tag 4.5)
Release date: 6/22/2023
Updates and Fixes
Introduced Product Configurator into core product.  For a full list of features and setup information, please review our Product Configurator category for a list of articles reviewing setup and management.
New Product Configurator Management Interface
A single interface where you can add questions/answers/products and mappings between them all.  Once configurator is enabled in the workspace settings, you can access this at "Product Configurations" (mgr_configuration_ae.asp) in the worker portal.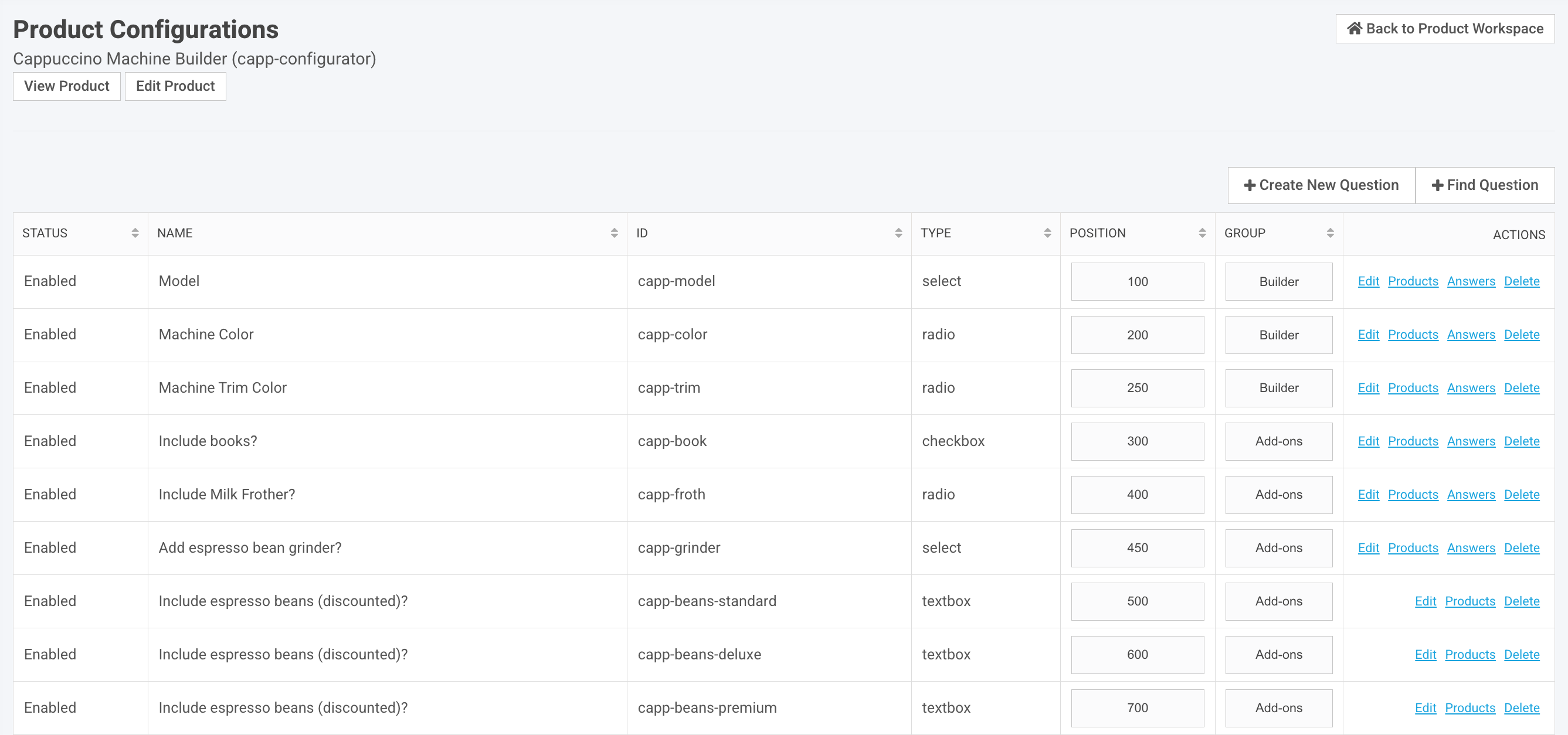 System Email Updates
Updates all system emails to support Customer Site Branding and overrides.  Prior to this update System Email queries excluded records where the L_WS_ID was set and didn't match the WS_ID.
General Updates
Fixes issue with "tally by" pricing override logic.
General cleanup for Soft Goods emails.
Fixes issues with USPS External Methods
Fixes issue with Address Verification feature.

Creates / Updates the Quote Notification Email.

Fixes GA4 cart error when cart is empty

Adds a confirmation pop-up when deleting user rights

Enables Online Order CSV Export Action on the `mgr_manage_orders.asp` page.